FABULOUS FOR FAMILIES
Safari tents
Safari Tents
Our safari tents sleep up to 6 people in 3 bedrooms. They have a large living and dining area as well as a built in shower room and kitchenette. The windows allow light to flood into all areas inside, and the spacious veranda allows you to be at one with your surroundings. With underfloor heating and insulated canvas you will feel cosy even on colder days.
---
Features
Pricing
High Season
Jun, Jul, Aug, Sept
(price per night)
£235
Mid Season
Mar, Apr, May, Oct, Xmas & NY
(price per night)
£200
Low Season
Nov, Dec, Jan, Feb (excl. Xmas & NY)
(price per night)
£165
Sorry, this calendar requires javascript in order to work.
Gallery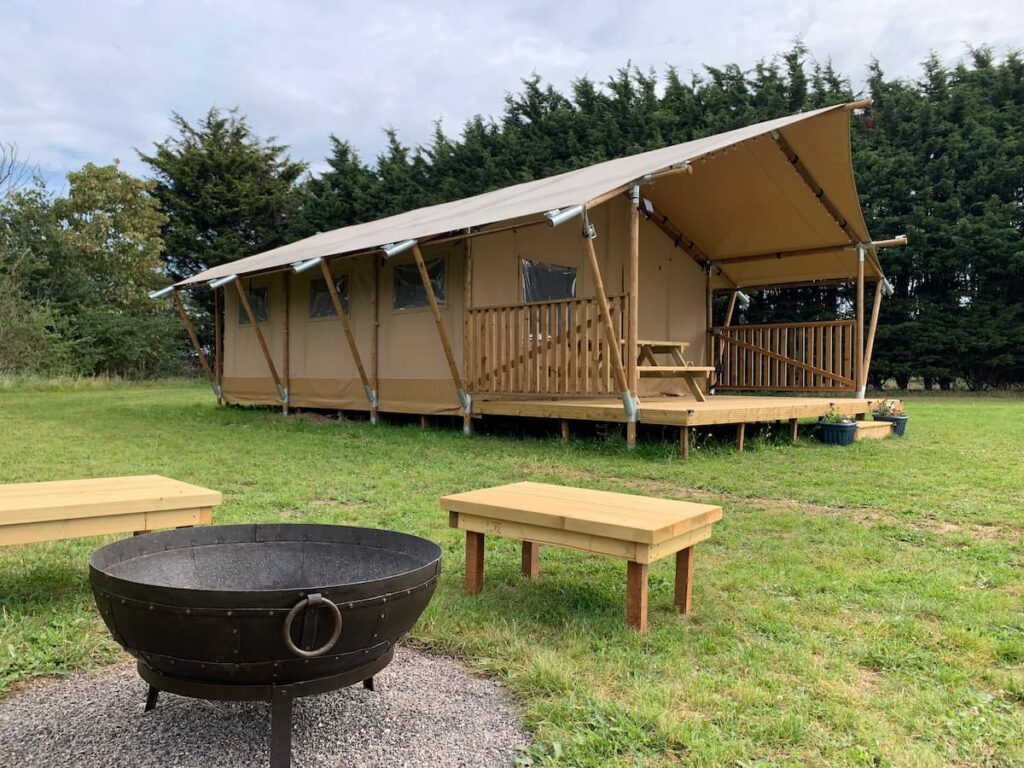 SECTION OVERLINE
Amenities
Free wifi
Wifi access point in tent for fast, secure internet browsing.
Linen provided
All bedding and towels provided